The Department of Medical Biophysics and Nuclear Medicine is responsible for performing diagnostic scintigraphies in oncology, cardiology, endocrinology, neuropsychiatry, nephrology, gastroenterology, etc. The department is equipped with SPECT and PET/CT technology as well as gamma camera mounted anatomical X-ray tomography. The department is also able to conduct Radionuclide therapy using Sm-153 in bone malignancies.
The department provides nuclear medicine consultation to other departments in the hospital. The department's research covers topics in clinical nuclear medicine and image processing, including multimodal image registration, basic cell biophysics and biomedical computer sciences, with applications for cognitive sciences.
Our department collaborates with other departments on research projects. We've collaborated with the oncology, hematology, psychiatry, neurology, pulmonology, surgery and radiology departments on various projects. PET imaging is a new frontier within these departments, especially the utilization of cyclotron-produced novel PET biomarkers such as Labeled 015-water, C11-Deprenyl, C11-Choline, 18F-FluoroDopa and 18F-Fluorooestradiol the development of quantification methodology in FDG-PET oncology.
Chairman of the department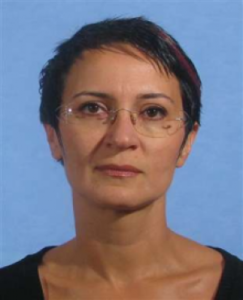 WE ARE HERE FOR YOU 24 hours DAILY.
Just make an appointment to get help from our experts