NEPHROLOGY AND HYPERTENSION
The Department of Nephrology and Hypertension is an integral part of the Department of Internal Medicine. Its mission is to provide treatment and counselling to hospitalized patients, dialysis patients both in the hospital and the community, kidney transplant patients and outpatient clinics patients. Its medical activities include diagnosis, treatment and prevention in several areas including chronic and acute kidney diseases, kidney stones, urinary tract infections, hypertension, water and electrolytes homeostasis (including edemas), polyurea (excess of urination), renal failure and diabetes insipidus. The department also treats diseases relating to calcium and potassium homeostasis. This includes metabolic bone diseases such as osteomyelation, hyper-and hypo-parathyroidism. Diagnoses are perfomed by the department's physicians who utilize a variety of auxiliary tests.
Dialysis treatments are the responsibility of the department in which the patients are hospitalized, or part of an ambulatory framework, either at the Ein Kerem campus or in the "Hadassah Ziv" dialysis unit which located in the city center. The Outpatient Clinics house three specialized clinics – the Nephrology and Hypertension Clinic, the Pre-Dialysis Clinic and the Kidney Transplant Patients Clinic. These clinics see a of around 6000 visits annually.
Relevant Diseases / Treatments
Water and Electrolytes Homeostasis
Polyurea (Excess of Urination)
Renal Failure and Diabetes Insipidus
Hyper/Hypo-Parathyroidism
Chairman of the department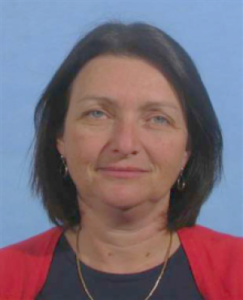 WE ARE HERE FOR YOU 24 hours DAILY.
Just make an appointment to get help from our experts