The Department of General Surgery at Hadassah University Hospital at Ein Kerem treats patients in need of emergency or elective surgery.
The Department of General Surgery performs a wide array of operations. Those procedures range from the removal of malignant tumors in the colon, breast, esophagus, abdomen, and other areas to bariatric procedures, IBDs, rectal prolapse surgery, gallbladder surgery, pancreatic surgery, liver surgery, thyroid surgeries, pituitary gland surgeries, appendectomies, splenectomies, and surgeries to remove hemorrhoids, fissures and bowel obstruction.
The Department of General Surgery has also established a number of centers and units which specialize in specific procedures, such as the Center for Peritoneal Cavity Tumors. This center treats patients with a multidisciplinary treatment method, which includes both a resection procedure and the administration of Hyperthermic Intraperitoneal Chemotherapy (HIPEC). This combined treatment has significantly improved the chances of survival for patients suffering from this complex disease.
The department also performs a wide range of laparoscopic procedures, including many advanced procedures, as well as robot-assisted surgery.
Chairman of the department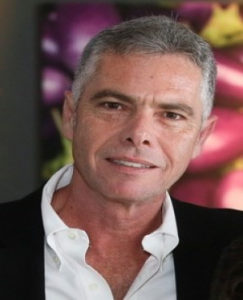 WE ARE HERE FOR YOU 24 hours DAILY.
Just make an appointment to get help from our experts