The Marie and Aaron Blackman Department of Dermatology and Venereology has a number of clinics and laboratories, some involved solely in research, and others combining research with clinical services.
Contact Dermatitis Clinic
This clinic provides patch tests services for patients with contact dermatitis and occupational dermatoses. The clinic conducts research on metal sensitivity, cosmetic allergy and diagnostic methods of occupational skin diseases.
Psoriasis Clinic
The clinic provides advanced treatment for psoriasis: different creams and ointments and phototherapy: PUVA and Narrow B and UVB.
Hair Clinic
The Hair Clinic provides diagnostic and treatment services for different hair-related diseases. It als conducts genetic studies on hair disorders.
Phototherapy Clinic
The Phototherapy clinic is involved in phototherapy of different hair diseases: UV-B, PUVA and Photodynamic (PDT) radiations. There are ongoing studies on the influence of ultraviolet radiation on the skin, particularly at the molecular level.
Ulcers Clinic
This clinic provides treatment services for various ulcer types, including unique treatments such as Maggot Biotherapy and Vacuum therapy. The clinic also takes part in studies focusing on new wound healing modalities.
Pediatric Dermatology Clinic
The Pediatric Dermatology Clinic provides diagnostic and treatments services for children with skin diseases. The clinic also provides surgical services for skin lesion such as moles, hemangiomas and warts.
MOHS Micrographic Surgery
MOHS Micrographic surgery is done on complications of basal cell carcinoma, squamous cell carcinoma and bowen's disease.
Dermato-Oncology Clinic
The Dermo-Oncology Clinic provides diagnostic and treatments services for skin tumors such as melanoma, cutaneous T-cell lymphoma and other skin malignancies. The clinic is also involved in studies on new melanoma treatment modalities such as melanoma vaccination.
Pigmented Moles Clinic
This clinic provides unique computerized follow-up of atypical moles in patients with dysplastic moles, or personal or familial history of melanoma.
The Fungus Laboratory
The Fungus Lab provides diagnostic services for fungal diseases, utilizing advanced new methods (PCR). The lab takes part in studies on epidemiology of fungal diseases.
Immuno-Histopathology Laboratory
Provides diagnostic services for bullous diseases. Is involved in studies on bullous diseases.
Leishmaniasis Laboratory (national)
The Leishmaniasis Lab provides advanced diagnostic services for leishmaniasis. The lab is currently involved in clinical and basic studies on leishmaniasis treatment.
Investigative Dermatology Laboratory
The Investigative Dermatology Lab is currently involved in various basic dermatological studies and their practical application.
Molecular Dermatology laboratory
This clinic provides diagnostic services for various inherited skin diseases. The clinic is also involved in basic studies on dermatological genetics.
Relevant Diseases / Treatments
Chairman of the department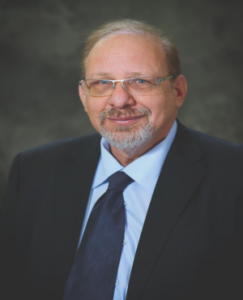 WE ARE HERE FOR YOU 24 hours DAILY.
Just make an appointment to get help from our experts